3-Month contract at £300 p/d available in London for a Drupal Developer. Start asap. Working for a multinational provider of software and marketing solutions.
You will be working on (troubleshooting, testing, and fixing) a new iteration of a high-traffic website for its relaunch. The site currently attracts tens of millions of visitors per year.
You will be supporting a technical lead in London, and a team of remote developers.
Essential experience :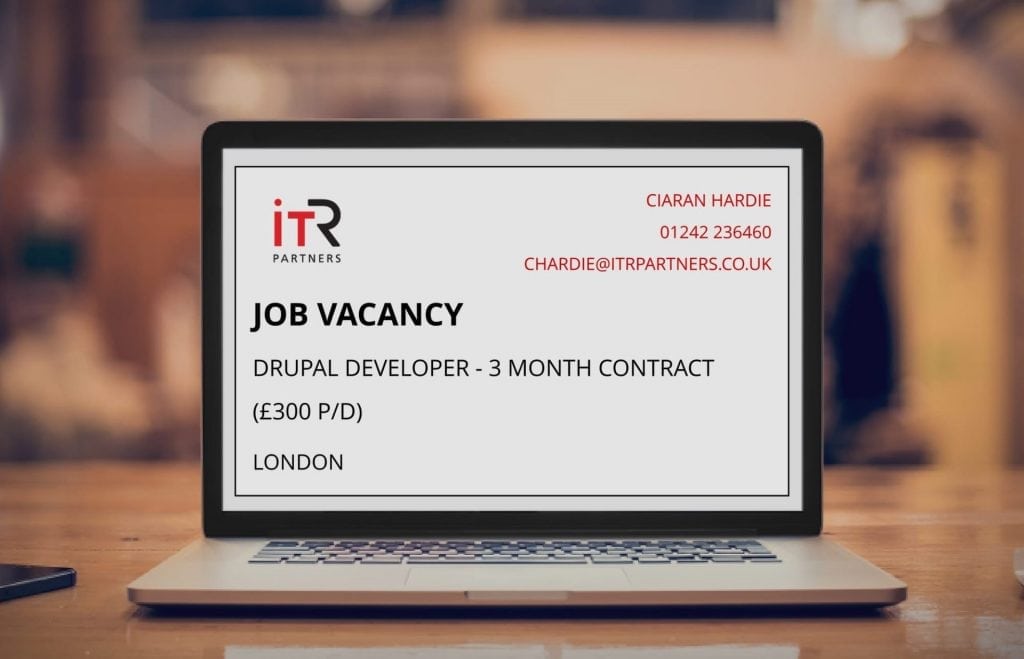 Commercial experience of Drupal 8
3 years+ commercial experience of Drupal 7
1 year+ working in an Agile setting
Knowledge/experience of CSS3, HTML5, Sass, Bootstrap, JQuery + JavaScript
PHP – OOP/MySQL
Using GIT for version control
Vagrant
Solr or Elasticsearch
Impeccable written and spoken communication skills
Can work closely with stakeholders
Can review code adhering to Drupal development standards
Teamwork, productive, can mentor juniors.
For more information on this position, please contact Ciaran via email at chardie@itrpartners.co.uk