Front End Developer – London – ReactJS, JavaScript, HTML, CSS, Redux, Git, WebPack
I am working with a global software house who design, develop and deliver outstanding software to medical industry and they are looking for talented Front End Developers to come and join them.
You will be joining a business who use technology to drive standards and transform specific area within the medical sector.  Whilst working with the product development teams, you will be immersed into a recently established DevOps environment to work on the last and greatest products throughout the full software development life-cycle.
Furthermore, you will be part of a truly talented development team who actively promote a collaborative way of working. Sharing knowledge and skills to not only create the best possible solutions but also ensure constant growth of people within the team.  You will be taking charge of your own modules and be responsible for those areas of the products throughout the Development life-cycle.
Skills & Experience: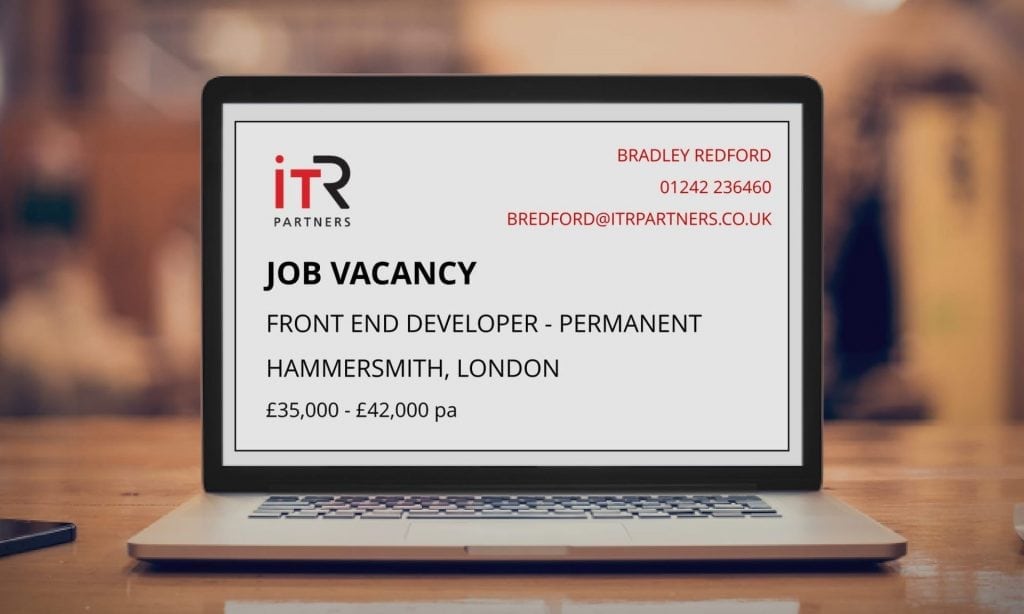 2+ years' experience in a Front-End or JavaScript position
Strong experience and understanding of HTML, CSS & JavaScript
Good exposure to ReactJS
Experience with Git, Gulp & Webpack
Solid experience working with RESTful API's and Web Services
Any experience with Redux would be Ideal
Familiar with working in an Agile Scrum environment
Interested?
Please press apply and I will be in touch with more information and a job description. If you have any urgent queries please feel free to call Bradley on 0330 052 2870.
This is a permanent opportunity based in the Hammersmith area of London
£35,000 – £42,000 + Benefits