Feeling stuck in a rut? Looking for something unique? Do you live and breathe Automation? Looking to lead a team of QA's?
My client, a Global E-commerce office supplies and logistics Software House are looking for an exceptional Automation Test Analyst with strong Selenium Webdriver experience (Java) to lead a team of QA Engineers.
You will have a strong 4 years worth of Automation experience, Selenium Webdriver being highly preferred and any leading experience would be advantageous, though it isn't essential. Communication is everything here so you must be able to hold your own with not just your team but also stake holders, Head of QA and the Development team to ensure all aspects of E2E Testing is carried out efficiently.
What do your daily responsibilities look like?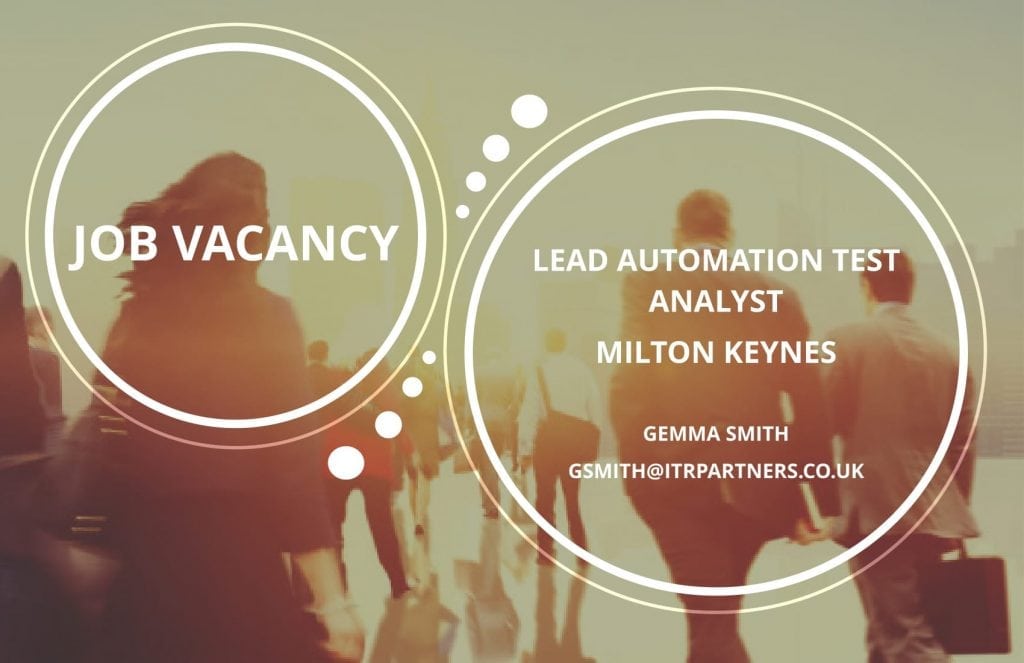 Creation and maintenance of automation test frameworks
Knowledgeable and able to advise on best practice within test automation
Leading a small test automation practice
Define the test automation tooling strategy
Ensure all test automation artifacts are created to defined standards
Monitor test automation coverage
Lead automation proof of concepts
Acting as an advocate for the importance of the testing function across the business and in the encouragement of the Office Depot Agile SDLC
Mentor junior team members in test automation concepts and principles
If this sounds like an ideal opportunity for you, please do not hesitate to get in touch on the below.
This vacancy would suit a candidate with a valid UK work permit who is looking to work in a position permanently.
Automation Test Lead – Selenium Webdriver, Java, Agile, Jenkins, ISEB/ISTQB, Ecommerce, TestNG, BDD