Java, Spring, Maven, Jenkins, Junit, SOAP, AWS, Docker, JIRA
Are you an experienced Senior Java Developer who is looking to make move into a Lead Developer role?
Maybe you are already a lead developer and you are wanting a new Challenge?
Either way I am wanting to hear from you!
This is your opportunity to help shape the future of technologies and development within a successful organisation who are at the forefront of technology. You will be joining the organisation who help fund, support and drive some of the UK's most innovative and growing businesses, through a unique blend of people and technology.
The work you will be doing will not only help the organisation you are joining but will also support the growth of some of the UK's most exciting SME's.
What you will be doing?
You will be responsible for leading a small team of developers through the full software development Lifecycle. You will need to analyse business requirements to create technical designs and will need to construct sequence diagrams and work to describe interaction between systems. You will be required to ensure all designs and code meet agreed architecture and coding standards, along side offering technical support throughout the development process. Furthermore you will be required to mentor junior members of the team to ensure they are able to grow their skills and knowledge.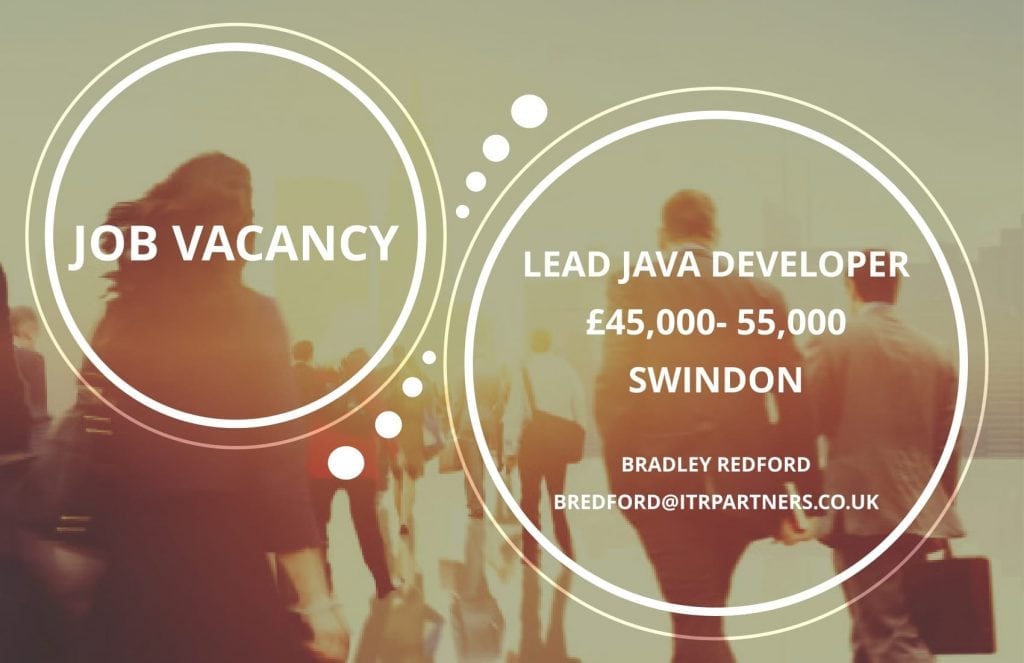 What technologies will you be working with?
Java 8
Spring (Boot,MVC,Security)
Maven, Gradle, Ant
Junit, Mockito, Jmeter
Intellij, IDEA
SOAP,XML
Selenium, Robot, Cucumber
Jira, Confluence, Bitbucket,
Jenkins, Bamboo
AWS, Docker
You do not need to be an expert in all the above technologies but will NEED to have solid background in Java Development and have used technologies such as Java, Spring, unit testing frameworks, Maven/Ant/Gradle and Intellij/Eclipse/IDEA.
Interested in hearing more?
Click apply and I will be in touch as soon as possible. Alternatively if you have any questions, feel free to call me on 0330 052 2870 or email (see below)
£45,000 -55,000 + 10% bonus + other benefits (inc 30 days holiday + Bank holidays)
Lead Java Developer – Swindon – Java, Spring, Maven, Jenkins, Junit, SOAP, AWS, Docker, JIRA