Senior/Lead Android Developer – One of the UK's hottest mobile application start-ups are going global
Mobile applications are changing the way we live our lives, from the way we shop, the way we communicate and even the way we manage our money.
With over 5 million apps available to us via the App Store and Google Play, how do you ensure your that yours is on the top of must have list?
This is where you come in.
It is now your chance to join one of the UK's most disruptive and successful mobile application start-ups and take charge of their Android application. Using your wealth of knowledge and experience of creating top class Android applications that have been successfully launched onto the Playstore, you will be the key decision maker in driving their Android application forward and helping to achieve world domination.
Taking over the world is no easy feat, so you will work closely with the Head of technology to create your battle plans before you build your own army of android developers.
You will be taking complete ownership of the whole Android product, encompassing their vision for the short term and long term goals and combining it with your expertise to achieve the projected greatness. Acting as the subject matter expert for all things Android, you are someone who is continuously looking learn and explore the latest and greatest technologies.
The Application
This is the app for the next generation, connecting some of the world's most exciting blue-chip companies with the next generation of pioneers in the business world.
There are a number of key features including, Games and Live streaming capabilities. It will be your responsibility to continuing building the application by adding new features including a new instant messaging service.
The Role
As you will be heading up all the on shore development for the Android application (initially working with remote freelancers), you are going to come in and hit the ground running.
First of all spending time to understand the application and the architecture behind it, before utilising your knowledge and experience to take the application to the next level. You will be working closely with the Head of Tech and play an integral part in how the application continues to grow.
After this current round of growth and investment, it will be your time to build your Army of android professionals to begin world domination. You will be the commander and chief of SS android or in other words will become the Head of Android team.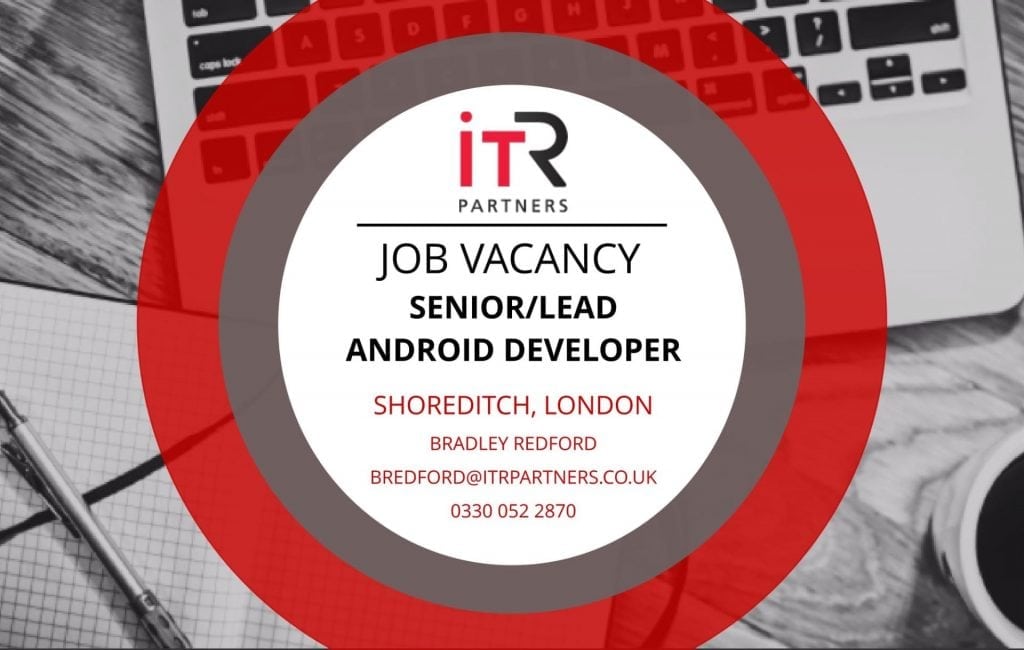 What you can expect?
Based in the heart of Shoreditch, you be will within business of like minded individuals who are driven by creating the best product and working with awesome technology. People who are not afraid of doing what it is needed to be done to ensure that the business's plans for global expansion continue.
If the business thrives you will also thrive. There are currently no limits into what you can and want to achieve here.
Don't forget that working hard and playing hard is part of the fun and games of taking over the world.
Interested?
If you are someone who wants to part of a mobile application that is successfully disrupting the common market and want to play an integral role in success moving forward. Please hit apply and I will be in touch with more information and a job specification.
If you have any queries feel free to call Bradley on 0330 052 2870.