BBC launches new 'digital well being' App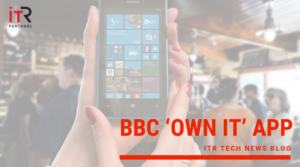 BBC Own It app, aimed at young people allow users to record their feeling and why in the diary feature. Although, the clever feature is a special keyboard, which works across all apps on the phone. The keyboard uses a machine to recognize certain language that may suggest a user is in trouble.
Therefore, if a user starts to act out unusually, the app will respond and offer advice. If a user types something that may be upsetting to the receiver it encourages the user to see how it will be perceived. It will also encourage users to talk to parents/guardians about their experiences online.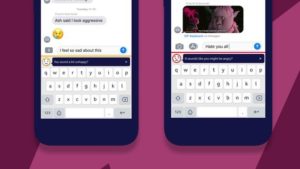 "The digital world is a fantastic place for people to learn and share, but we know many young people struggle to find a healthy online balance, especially when they get their first phones," said Alice Webb, director of BBC Children's, in a statement.
The idea is to give young people to skills to be digital good citizens by interfering early. The keyboard can detect whether personal details are being entered.  In addition, it will remind the user whether it is safe to do so before sharing. The app has no reporting system that parents can consult to oversee phone use, said the BBC.
The Own It app began development in 2018
It has drawn on input and support from many child-focused charities and welfare groups. Including the Mental Health Foundation, the Anti-Bullying Alliance, the NSPCC, the Diana Award and Childnet.
The Duke of Cambridge said of the app: "It is fantastic the BBC has launched an app which will provide support to young people as they navigate the online world.
"I am delighted to see this positive and practical outcome resulting from The Royal Foundation Taskforce on the Prevention of Cyberbullying."
The App launch is based on research showing parents and guardians concerned about the use of phones among children.  One study published in August suggests half of all UK parents want mobiles banned in schools to help regulate use.
A separate study suggests teenagers are not damaged by prolonged screen use, but official advice suggests children should not use their phones within the hour before bed.
Check out our latest blog on Apple's new video service, is it worth it?
Follow us on LinkedIn for more tech news and job opportunities.
Follow us for more updates