Women in top leadership roles boost business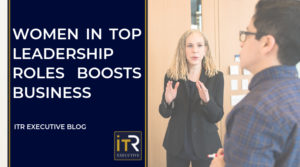 Looking for a new chief financial officer? You might want to consider hiring a female.
Companies that appointed females as CFOs saw, on average, 8% better stock return and a 6% increase in profits within the first 24 months, compared to males. According to a study by S&P Global Market Intelligence, women brought in $1.8 trillion additional cumulative profits. The study looked at new CEO and CFO appointments for companies on the Russell 3000 Index over the past 17 years. There were 5,825 new appointments, only 578 of which were of women.
Daniel Sandberg, senior director of quantitative research at S&P Global, and author of the report. "The bar is a little bit higher for females," he said. "The result is that the male group that is a contender for an executive position is a little over-fished, and the female contingent is under-utilised." Men outnumber women in the CFO job by about 6.5 to 1, the study found.
The study also reviewed the language used by the newly appointed female executives' biographies. Words that are associated with success; such as productivity, technology, and leadership. There was a strong correlation between keys words in successful males and the females' biographies. But there was not a correlation between the keywords in less successful male biographies.
Women makeup half the workplace but only control 5% of CEO jobs at the biggest companies. Researchers found that companies with female CEO had twice the number of female board members than the average market.
Companies that hired a female as CFO had around twice as many female directors. After hiring a female CEO, the board tended to increase in diversity the two years after that, too, Sandberg said.
Check out our latest blog on 5 Simple C-Level habits we should all have
Follow us on LinkedIn for more career opportunities and recruitment tips!
Follow us for more updates