iOS Developer
London
£30,000 – £50,000 p.a.
A life-changing product in mobile health technology, developed by world-leading bio-scientists, anchored by a board management team of start-up veterans, and with a recent estimated valuation of £10,000,000.
You could be the Lead iOS Developer for a genuinely revolutionary product.
Essential Requirements: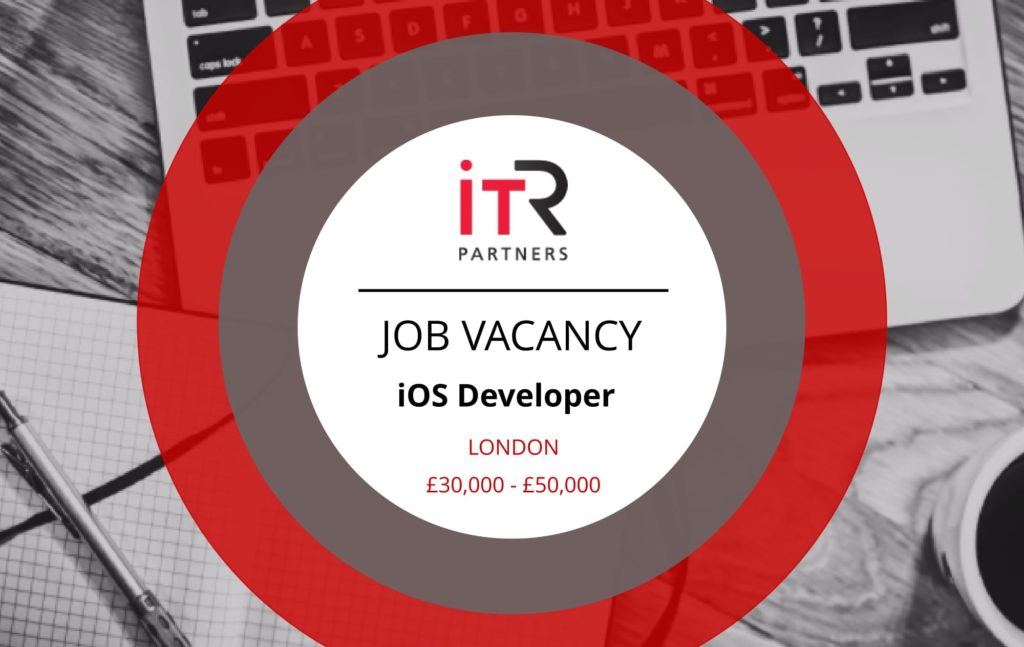 • Educated to degree level in Computer Science / Software Development, or another relevant subject.
• 2 years' experience using Swift.
• Strong demonstrable knowledge of Backend Servers / Databases / APIs
Extremely Beneficial:
• Experience in health or environmental technology.
• Been a part of a successful start-up previously.
Our Benefits:
• Differentiating ourselves from other start-ups, we have an advisory board of veteran start-up experts to guide us.
• Our product is fully road-mapped for the next few years.
• Working with top scientists/academics.
• Up to 80% remote option.
• Flexible working hours.
• Exceptional candidates will be offered equity.
For more information regarding the position, please contact Ciaran at chardie@itrpartners.co.uk