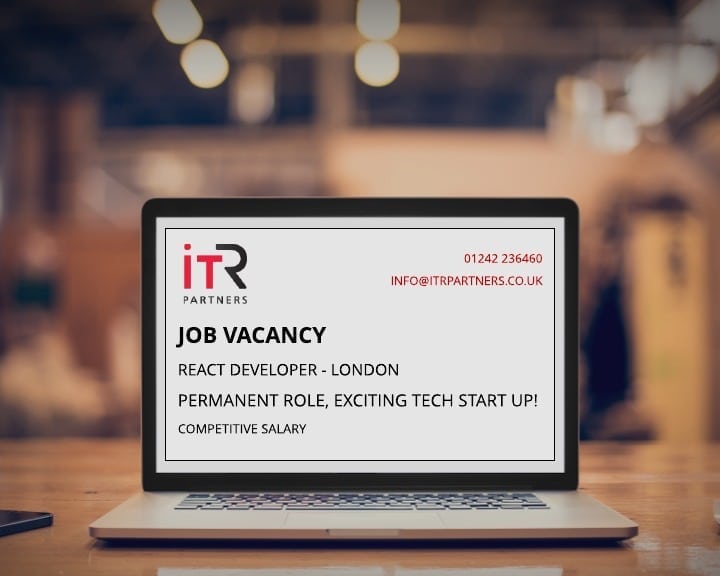 Are you looking to get involved in the rapidly growing cyber security industry? Do you have a passion for cyber defense and want to join a fast moving company creating and supporting an innovative product?
My client, an international cyber security company is looking for a web developer with experience using React (or a passion for using it and demonstrable code) to join their team in London.
Tech stack includes Javascript, React, HTML5 and CSS3. Typical infrastructure technologies used include the TCP/IP networking stack with industry standard network/security appliances, Windows domain administration, distributed Linux environments with commonly used open source server services, and other technologies closely tied to corporate IT infrastructure, such as SMTP mail gateways or proxies, mixed manufacturer firewalls and other border devices.
Essential Skills:
• A degree in computer science, informatics, engineering \ computer or mathematics is required, with a First or 2:1.
• Understanding of Object Oriented Principles.
• Good knowledge of an Object Orientated Language.
• Experience with web development technologies, such as: HTML4 & HTML5, PHP, Python, AJAX, CSS, NodeJS, ReactJS, JavaScript, jQuery, XML.
In return you will get a competitive salary, lots of training and support.
This company believes that as its staff grow, the company grows as a result so investment in skills is central to the company ethos. They believe in going the extra mile, working hard and celebrating their successes.
If you feel like this could be the role for you please apply below and if you have no commercial experience with React, please have some examples of code prepared to send off with your CV.