10,000 LinkedIn Followers!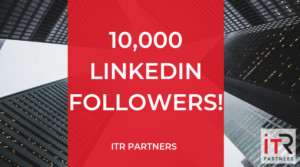 We are excited to have reached 10,000 LinkedIn followers.
Thank you to everyone who has followed us and engaged with our content! We aim to keep you updated with new job opportunities, exciting industry updates and our top recruitment tips.
For more executive recruitment updates follow our ITR Executive LinkedIn page.
Keep an eye out for more updates on our page!
Follow us for more updates