We have a date and price!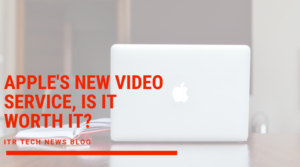 Apple has revealed its new ad-free video service will be launching on 1st November, and they will be charging £4.99 per month. It will be available in 100 countries. In a bid to build a huge subscriber list fast, as of yesterday, Apple will be offering anyone who buys a new iPhone, iPad, Apple TV, iPod touch, or Mac computer the service free for a year. With the family sharing service, it can be accessed by up to 5 people.
The new streaming will debut less than two weeks before Disney's new service, costing $69.99 for the year or $6.99 monthly.
Although the pricing makes it the most affordable, is it worth it?  The Financial Times reported last month that the company has spent over $6 billion on a number of original series for the first years launch. The service will have 9 confirm titles at launch, and more to follow. The series will mainly have 3 episodes available immediately, and then each week after.
One that Apple has released is a post-apocalyptic thriller starring Jason Momoa, as well as three other trailer releases;  The Morning Show, Dickinson, For All Mankind.
Check out our latest blog on the WI-FI TO BECOME FASTER THAN WIRED CONNECTION, WI-FI 7?
Follow us on LinkedIn for more tech news and job opportunities.
Follow us for more updates